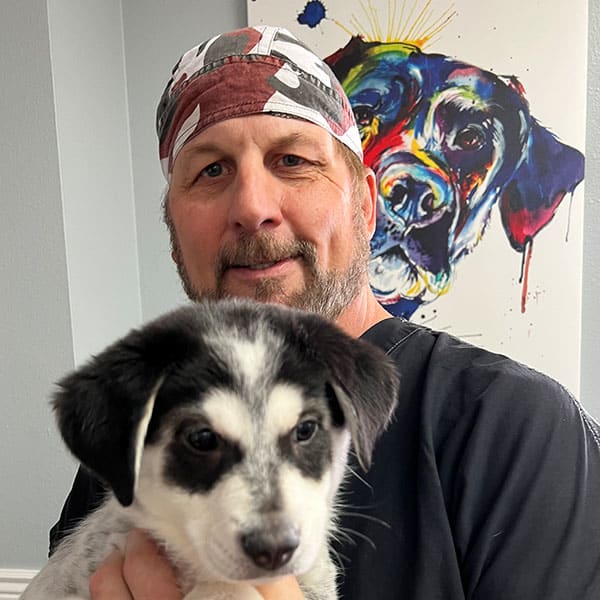 Dr. Bob Foglia, DVM
Dr. Foglia attended Veterinary school at the University of Illinois and completed a residency at Colorado State University where he specialized in reproduction. Since then he has moved towards helping the massive pet overpopulation via high-quality high-volume spay/neuter work.
He has even spent time traveling the country to lower-income areas doing spay/neuter clinics and educating clients on general wellness care. Dr. Foglia is now concentrating on soft tissue surgery and working with rescue groups. He also travels to the pueblos (reservations) in New Mexico to do spay/neuter trips where they do 30-40 surgeries a day.
Like most Coloradans, in his spare time, he likes to spend time outdoors, hiking with "Bear" his foster fail Lab-mix, or getting his motorcycle out on the curves of the mountains. He also fosters rescue dogs and says "sooner or later another one will stick around permanently".