The Importance of Preventive Care
Routine wellness exams play a crucial role in ensuring your pet's lifelong health and well-being. 
Routine exams are recommended along with vaccinations, parasite prevention, and proper nutrition. During these exams, your vet will perform physical checkups to provide your pet with the best chance at excellent lifelong health. 
Preventive care is incredibly important as it can give your vet the opportunity to thoroughly examine your pet and potentially spot any early signs of diseases and conditions and start treatment early.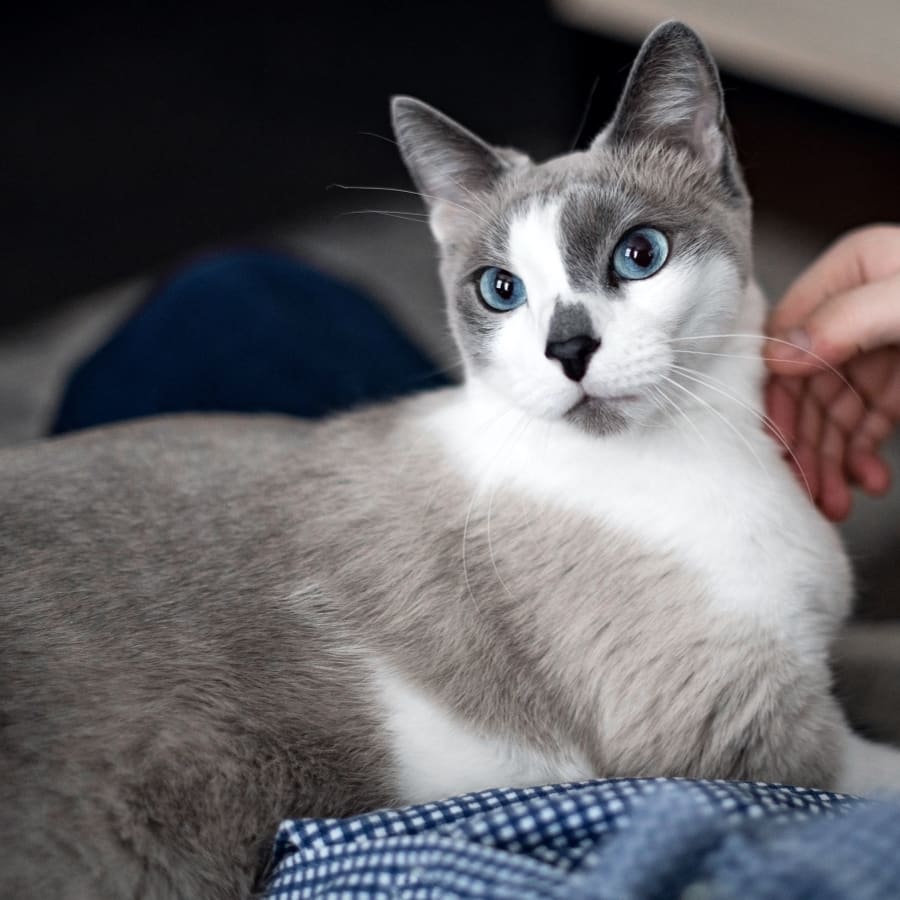 What to Expect During Your Pet's Physical
During your routine examination, your Denver vet will perform a comprehensive evaluation of your pet in order to get an idea of his or her overall health. Routine wellness exams at our animal clinic include the following elements:
General Condition
Your vet will perform an overall evaluation of your pet looking at things such as how they move around, their activity level and alertness, as well as their size and weight in order to get an idea of their general health. 
Coat & Skin
Your pet's skin will be assessed for any possible signs of problems. Some of the signs your vet will look for are excessive oiliness or dryness, lumps, bumps, dandruff, or abnormal hair loss or shedding.
Face & Head
The face and head of your pet can hold many clues to the overall health of your pet. Your vet will look for any abnormalities and examine your pet's mouth for any possible oral health issues. 
Internal Health
We will test your pet's Heart rate and rhythm, pulse, and blood pressure as these are vital functions of your pet's heart as well as testing your animal's lungs for any signs of abnormal breathing.
We will assess your pet's lymph nodes for pain or swelling, and perform an examination of the abdomen to ensure the intestines, kidneys, bladder, spleen, liver, and stomach all feel normal and that there are no signs of discomfort.
Review of Findings
Your vet will use the time after your pet's wellness exam to discuss any findings they have as well as what steps you should take moving forward, they may also offer recommendations for exercise and nutrition for your pet. 
Checkups for Puppies & Kittens
New kittens and puppies have a very specific set of needs during the first few weeks of their life.
Our caring vets will perform a complete physical examination on your new pet as well as administer the appropriate immunizations, and deworming medication. Testing for intestinal parasites is also standard for new pets. Our vets will provide you with recommendations and resources to help you care for the newest member of your family. 
If you have recently brought a new pet home and have any questions or concerns please do not hesitate to ask during your visit or call anytime after your visit. 
During your first appointment, your vet will offer a recommended schedule for your new pet's vaccinations and routine exams going forward.
Seniors
Luckily, advances in veterinary medical knowledge and care have provided the opportunity to keep our pets healthier and give our senior pets the chance to live even longer. 
With these longer lives comes added care to ensure that our senior pets live the healthiest and happiest lives possible. This can mean ensuring routine examinations happen at the appropriate intervals as well as added preventive care.
While your senior pet will receive the usual adult pet routine care, we will also monitor your senior pet's potential geriatric conditions, such as arthritis or decreased vision.
Your vet will be sure to perform any necessary diagnostics at your pets routine appointments in order to provide optimal preventive care. 
Vaccinations & Prevention
At our Denver animal hospital, our vets will assess whether your family pet is in need of any preventive care, or if they are due for any routine vaccinations.