Dental Care for Pets
Routine oral health care is a necessary and crucial part of your cat or dog's general health. Unfortunately, many pets don't receive appropriate dental care and suffer from various oral health conditions.  
Our Denver animal care center is able to offer complete veterinary dental service for your pet as well as suggest a routine oral health care schedule to fit your pet, such as dental exams, teeth cleanings, and polishing.
We also believe that home care is a crucial part of your animal's oral health routine. Our vets are happy to share recommendations on products you should be using at home as well as tips for how to keep your pet's mouth clean.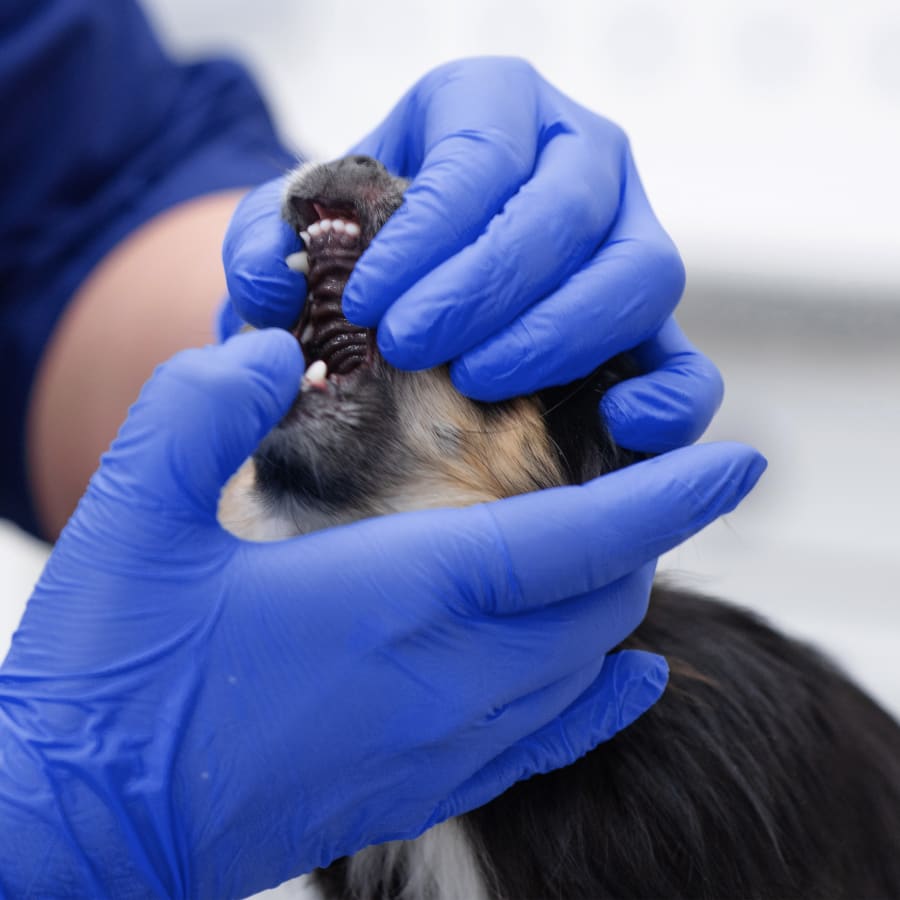 Dental Surgery in Denver
Our vets know that hearing your pet needs dental surgery can be stressful. We aim to make the process as simple and relaxing as possible.
Our knowledgeable staff will ensure that you are included in every step of the process. We will explain the surgery and what to expect in great detail before the procedure, including preparation and post-operative care requirements. 
Some of the common dental surgeries we perform are tooth extractions and gum disease treatment for dogs and cats.
Pet Teeth Cleaning & Exams
Generally, your pet should have a dental check-up annually. It is recommended that pet's who are more prone to oral health issues visit more frequently.
Our Downtown Animal Care Center vets are available to examine, diagnose and treat oral health issues in your pet.
FAQs About Pet Dental Care
Here are some of the most common questions about veterinary dental services we get at our animal care center,
Veterinary Dentistry: Anesthesia & Your Pet's Oral Health
Your pet will not understand what we are doing while we are performing a dental procedure and may become nervous. 
Because of this nervousness, our Denver vets always provide anesthesia to all pets prior to performing dental procedures in order to minimize risk from struggling and potential bites.