Care for Puppies & Kittens
It can be incredibly exciting when you bring a new puppy or kitten into your family! Your new pet is bound to provide you with many smiles and laughs from the moment they enter your life.
While you are enjoying your new pet you should keep in mind that your newest addition also requires critical veterinary attention during the first part of their life.
Your vet will work with you to develop a health care plan to meet your pet's unique needs during their first year and beyond to provide exceptional care.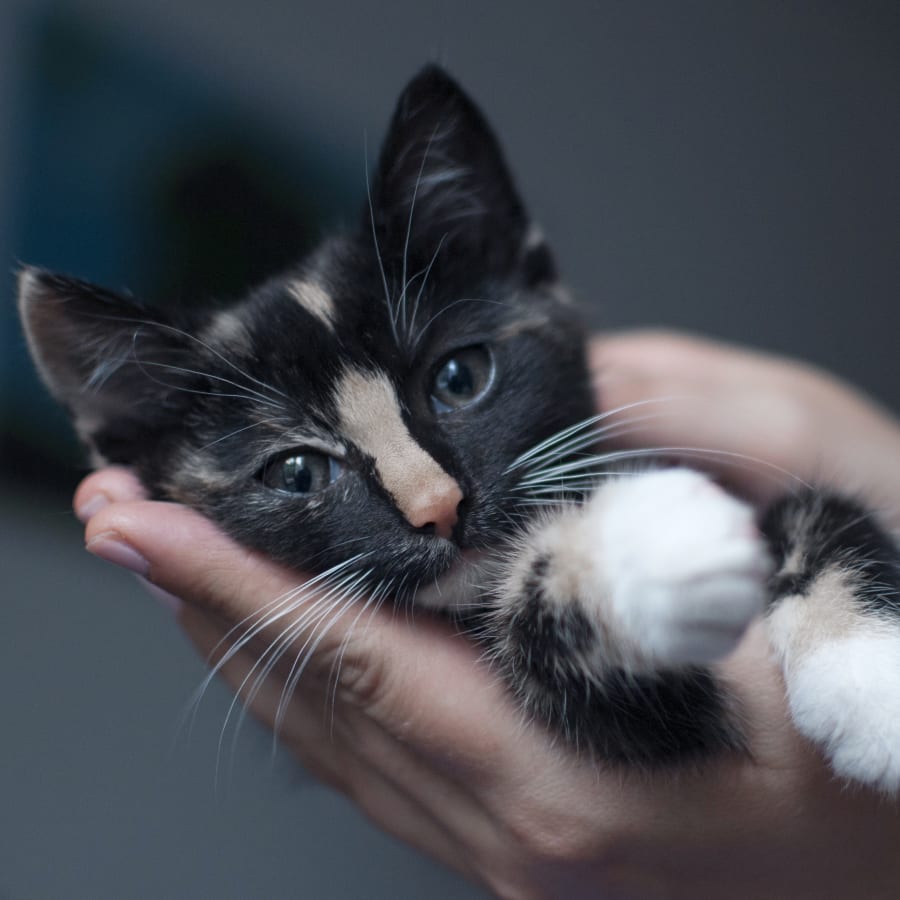 Your Pet's First Appointment
Your newest furry addition should have their first vet appointment as soon as possible. For kittens, this should be around eight weeks of age and for puppies, this would be around six weeks of age. 
Your vet will use this initial visit to complete a full examination of your new pet. They will assess the overall health of your animal while monitoring for any signs of congenital defects or external parasites. 
At this first visit, our vets will perform a fecal exam and administer deworming medications for internal parasites.
More About Vaccines & Prevention
Follow-up Appointments
It is recommended for your new pet to have had 3 to 4 veterinary visits by the time they are 16 weeks old. During these visits, our vets will examine your pet's overall health and administer any vaccines that your pet requires according to its vaccination schedule.
Puppy & Kitten Information Packs
A new furry addition to your home is a huge responsibility. 
Our compassionate and experienced vets are here to provide you with any information that you may need for your new pet.
Our Denver vets are happy to provide information packages to assist you with your new puppy or kitten which include:
A vaccination and medical care schedule
Information on spaying and neutering your pet
Information on common medical problems such as heartworm disease, feline leukemia, and zoonosis
Tips for how to socialize your puppy or kitten with animals and people, including pets already living in your home
Basic puppy training guidelines
Nutrition information
If you ever have any questions or concerns our vets would be happy to speak with you. We strive to ensure that you and your new puppy or kitten have everything you need to start enjoying your new exciting life together!