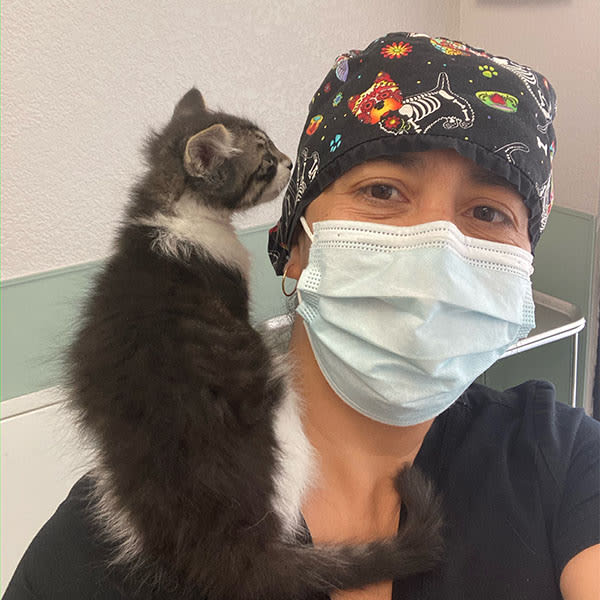 Dr. Guzman, DVM, MPH, DACVPM​
Dr. Graciela Guzman was born and raised in the Mile High City. She always knew she wanted to be a veterinarian and at 15 started working for a local veterinary specialty hospital.
Dr. Guzman is a 2003 graduate of Colorado State University with a Doctor of Veterinary Medicine.
While working, she returned to school and obtained her Master's in Public Health in 2016 and became a Diplomate of the College of Veterinary Preventive Medicine in 2021. She has spent her career working in small animal practice, animal shelters, and spay/neuter clinics. She is skilled in high-volume high-quality spay/neuter, dental procedures, and soft tissue surgery.
Dr. Guzman and her family share their home with dogs, chickens and the occasional foster kittens, when she is able to hide them from her husband. She enjoys traveling and paddle boarding.